FEBRAURY 21, 2021 | Daphne Blake
Significance of Online Order Management System for Restaurants during the Times of Omicron 
Technology is evolving very fast and with it, all industries are witnessing a great transformation. In the restaurant industry, a trend of online ordering is also the result of modern technologies. Although this trend was getting popular in the last decade, yet since the outburst of COVID-19 and its recent wave of Omicron, an online order management system for restaurants has become the only option to continue a food business. But small and medium-scale eateries can't handle their online orders due to budget limitations. And to cater to their needs, many companies in the US are now offering services of the order management system.
Online ordering has become a sought-after trend because of two main reasons. One, to reduce the physical involvement in the times of Omicron. Second, because people have become too much dependent on technology and now instead of doing things physically, they always seek the help of technology. According to Statista, the revenue of online food delivery is expected to show an annual growth rate (CAGR 2022-2025) of 11.22%, resulting in a projected market volume of US$91,585m by 2025. This is why online ordering has become a must-have thing for the restaurant industry.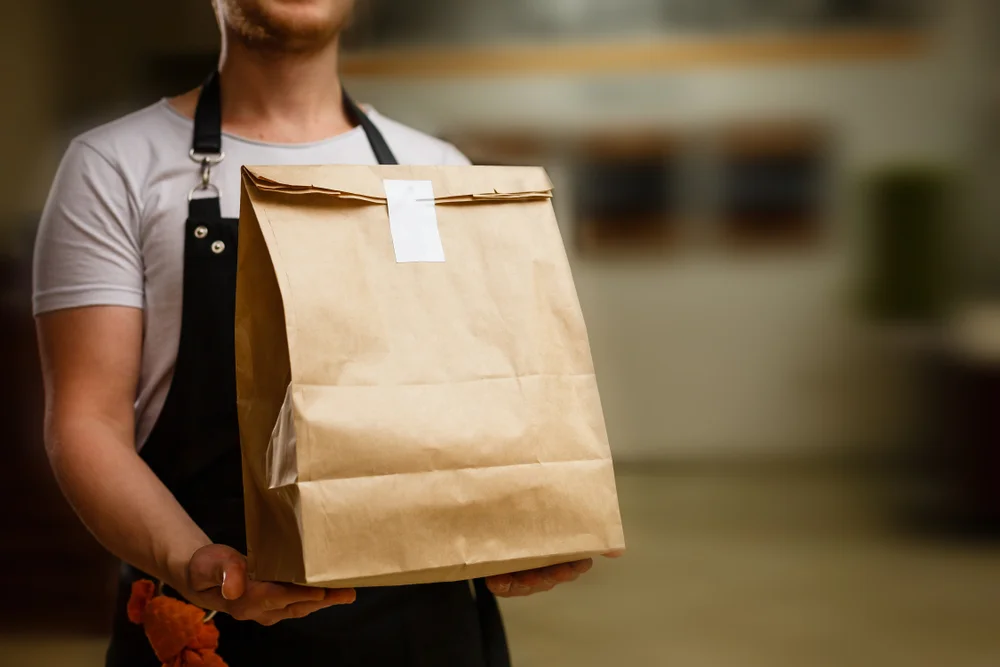 What's an Online Order Management System (OOMS)?
An online ordering system allows food businesses to serve their customers through an online platform like a mobile app or a website. Restaurants and other eateries can accept orders, offer discounts, accept payments, manage menu items, and take care of a whole bunch of other operations using these interfaces. In short, online order management experience is a thing every food business need.  
We can categorize order management system for restaurants into three types,  
The first one, having an in-house order management experience and food delivery service. But this option requires a great deal of IT infrastructure, a skilled team to manage these systems, and a food delivery setup. And small-scale restaurants can't afford all these things on their own.   
Second, partnering with marketplace offerings that are based on multi-restaurant delivery software. These service providers allow customers to order food from all or most of the nearby food outlets. However, these third-party food delivery services ask for heavy commissions that are too difficult to afford. Also, these commissions are charged on every sale and every delivery. After partnering with such delivery services, you are not independent on deciding your menus and prices of food items. 
Third, hiring services of order management and managing food delivery on your own. This is the most convenient option for all sorts of food businesses because order management service providers usually ask for a fixed affordable monthly fee from the restaurants. And with this option, you are free to decide about your menu and food prices. You also have full control over your delivery. Additionally, these service providers bring a lot of eyes to your business by improving your online presence. And this will ultimately give you a fair chance to compete with other food businesses in your area.
How OOMS can Help Restaurants in the Challenging Times of Omicron: 
The following are the benefits a food business can avail by partnering with an OOMS company in these difficult times,  
Online Ordering Systems Can Increase Your Revenue: 
Besides offering dine-in, when you go online, your customers will increase by many folds. You will no longer be serving only your locality, rather you will enter a large online market of the US. And as a result, your revenue and sales will increase. Also, with online ordering, you allow your customers to explore all that you are offering, without the feeling of a time constraint that offline dining requires. This will add to your customer's satisfaction and customer lifetime.     
Online Ordering Systems Helps You Get Ahead of Competition: 
If you are still stuck in the old methods that are slow and inefficient, you are losing a great deal of business. Offering online ordering opportunities to your customers will help you achieve that business. Furthermore, online service provides you a substantial advantage over your competitors. With online ordering, the accuracy of your orders will also increase a lot. There will be no ambiguities in orders that were previously resulting in dissatisfied customers.  
Online Ordering Systems Provides You with Useful Data About Your Customers: 
In businesses that are all about the customer, knowing more about them will help businesses a lot. The data about your guests will help you in creating deals, sales strategies, and marketing campaigns. And an online order management system can get you all this data about your customers. If you are running a small-scale eatery and want to extend your service online, go with the best service provider. And on the basis of order management service, Call2Menu has just no match.