MARCH 10, 2022 | Daphne Blake
How does an Order Management System Empower a Restaurant? 
Enjoying your favorite food in your favorite restaurant, after spending a hectic week, has always been fascinating for the majority of people. But the trend has recently changed because of the tiresome work routine people are having these days. Majority now prefer to spend their weekends at their homes with their family. Also, they want to enjoy those delicate dishes while sitting on their couches and watching movies with their loved ones. This new drift has made restaurants start with home delivery service for their business. And for managing these home delivery orders, they are using an order management system (OMS) of one or other service providers.  
Also, the outburst of the COVID-19 has pushed this trend even further and home delivery has become a top-notch option for most eateries. According to Statista, the year-over-year change of seated diners in restaurants in the U.S., compared to 2019, have decreased by 19% on November 6, 2021. And these are the numbers when the COVID-19 impact has reduced to nearly zero. Continue reading to learn about what an OMS is and how an order management system for restaurants helps eateries in their daily operations.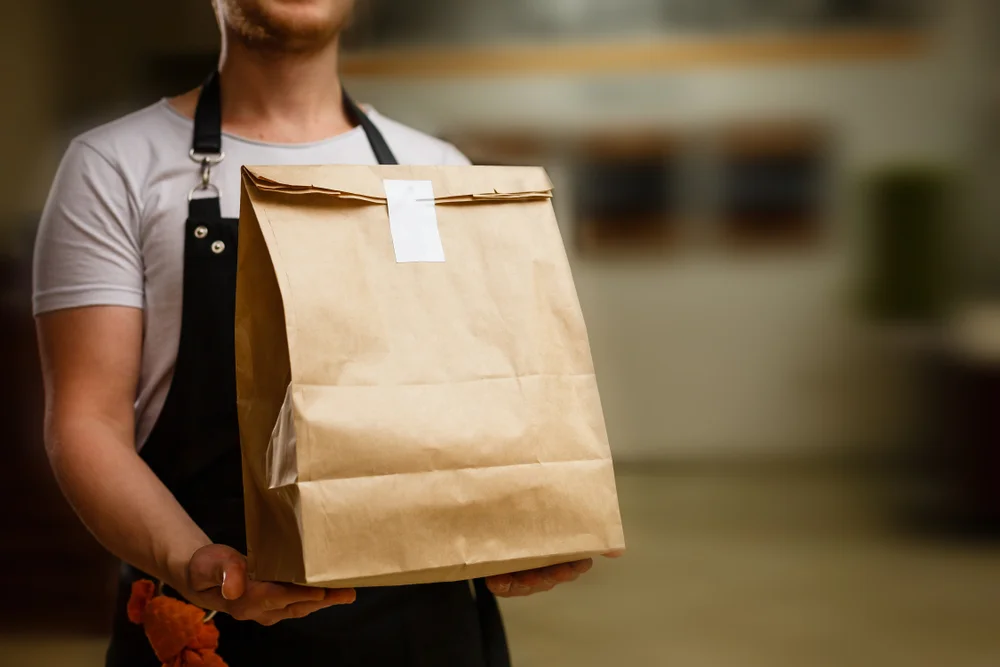 What an Order Management System is all About: 
An OMS can be defined as a platform or a tool that can help restaurants track, process, and deliver their orders, manage inventory, record customer information, and get analytics about their business. The ultimate goal of an OMS is that the orders end up in the hands of the customers who ordered them. An order management system for restaurant ensures that orders are managed well and delivered timely.  
The order management experience involves all the activities like taking, processing, receiving, and fulfilling a customer order received via any sales channel. The process of order management begins when a new order arrives. The system collects the customer record, check inventory, and update orders under process list. Additionally, an OMS keeps track of the delivery of the orders and manages customer payment. 
How Can an OMS Help You in Managing Your Restaurant Business? 
The following are the ways an order management experience can improve your food business,  
Manage Your Restaurant Orders: 
An OMS can change the way your food facility manages orders for your customers. Customers will call your restaurant for making orders and the service provider will manage these calls for you. Once they get an order, they will immediately transfer it to your kitchen's display screen. Once your chefs get the details of this order, they will start cooking immediately. You can observe what the order is, at what stage that order has reached, and how long will it take to deliver it. Also, you can manage payment through this system. 
Organize Your Menu: 
Managing a restaurant's menu is one of the crucial elements for every food business. But with an OMS, you can create and organize menus of your dishes very easily. You can instantly hide certain items that have become unavailable. You can analyze the sales report of your business to decide or change your restaurant items. 
Handle Payments: 
The ultimate goal of every business lies in making maximum money by delivering top-notch service. And restaurant business is no different. So, after successful order delivery, the next crucial step appears in the form of payment. To effectively handle these payments, OMS serves restaurants in the right way. The system calculates the bill, processes different payment methods, calculates taxes and ensures the payment of the bill. 
Manage Your Tables: 
An OMS system also helps you with systematic table management. You can have a map of your table layout in your system and your staff can handle these tables through the system. You can associate an order with the table to avoid all types of confusion. Furthermore, some service providers are even offering your customers to do online table booking. This feature is not only convenient for diners but helpful for your staff too. 
Track Your Sale Report: 
To understand the progress, the pitfalls, and all other goods and bad of your business, you need a sales report. And an order management system provides you with one. You can analyze this report and make changes accordingly to enhance your profitability. The system can generate daily, monthly, and weekly sales reports of your business. You can check which item has become a hot cake and which menu item is just increasing your burden. Also, you can learn about payment methods and total sales to understand the success of your sales strategy. Need an OMS service for your eatery? Choose the best service and in the US, no service is as reliable and as efficient as Call2Menu.