MARCH 20, 2022 | Daphne Blake
7 Advantages of Order Management System for a Restaurant Business 
The order management systems (OMS) are specifically designed with features to help operate and manage restaurants and other food businesses. And in this digital age, you can say that an OMS has become a necessary tool to run a restaurant. This is because the customers of the modern world are more inclined towards digital solutions. They want everything to be done through their phones and with a few touches. So, an order management system can help them make orders to their favorite restaurants through their phones.  
Not only this, the use of an order management system for restaurant, helps food businesses manage their operations more efficiently and more smoothly. Also, an order management experience ensures better management of resources, as restaurateurs can keep a tab on their inventory and avoid overstocking. Continue reading to learn more about the benefits that an OMS can offer to your eatery.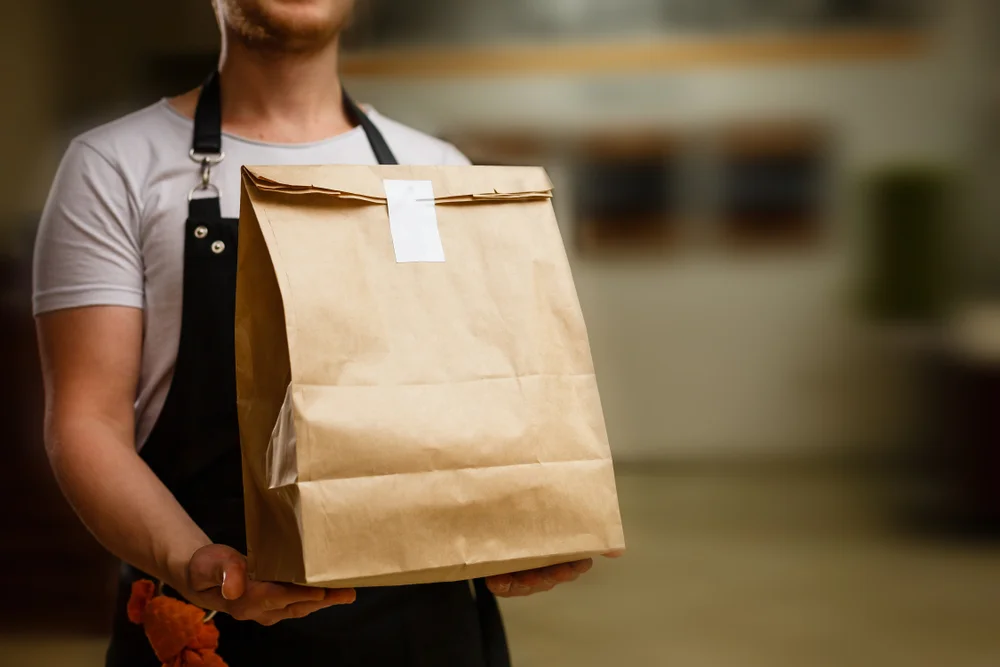 Benefits of an Order Management System for a Food Junction: 
The food and restaurant industry is highly unpredictable which is why it has become very difficult for the management to make critical business decisions. And the very nature of this business makes it difficult to manage its overhead and resources. This is why more and more restaurants are turning to digital solutions in the form of an OMS. And when they do so, they enjoy the following advantages:
More Orders: 
As an OMS ensures that the process of order-making becomes simpler and quicker, people prefer to purchase food from restaurants that are using OMS. Hence, the number of orders of such eateries increases by many folds. Also, in this fast-paced life, people prefer food delivery over going to the restaurant. And you can only facilitate your customers on this if you have an OMS. 
Efficient Interaction with Customers: 
Because of its user-friendly admin panel, the order management system for restaurant aids in the enhancement of customer-restaurant interactions. From the same dashboard, you can manage new, active, and canceled orders. Furthermore, you are informed instantly about the status of the order which assists you in efficiently planning and running restaurant operations. 
Increased Marketing Opportunities: 
When you are offering only a dine-in option, you will have a limited target audience. But with an order management experience, you can reach a wider audience. Some OMS service providers offer restaurants opportunities like instant advertising and SMS marketing. And these features allow restaurants to attract customers from different geographical locations. 
No Commissions to Pay: 
There are some restaurants that are relying on third-party apps and to avail their services, they are paying heavy commissions. And these commissions are not good for the growth of a restaurant. You can save your venue from these predatory commissions by inducing an OMS of your own. And for availing of the service of an OMS, you will pay just a fixed monthly fee for unlimited orders. 
More Control Over Customer Data: 
When you are using third-party apps, you don't have control over your customers. In fact, your customers are usually unaware about the name of your restaurant. They are just aquatinted to that third-party app. On the other hand, with an OMS, your customers will get to know about you. Also, you will get to know who your customers are, what are the popular dishes among those customers, when do they place orders, and much more.  
These insights can help you to construct tailored marketing campaigns that will help you turn them into loyal customers and increase your sales. In addition to this, you can use this data to more precisely identify trends and consumer preferences, which in turn allows you to tailor your services accordingly.
Fewer Errors: 
The errors that customers or staff make during the ordering are very costly. These errors can lead to food wastage and damage the reputation of the restaurant. Your employees can pack wrong items. When they do so, the two of your customers will receive incorrect orders, causing frustration and a bad experience.   
Furthermore, due to such a situation, the other customers will have to wait for a long time to get their items delivered as you try to make up for the mistake. You get negative reviews, which can have far-reaching implications in the long run. But with a restaurant ordering system, you will have everything in writing so you can double-check the orders, thereby minimizing the chances of errors. 
Better Personalization: 
An order management system provides the person-to-person interaction between your staff and customers. Additionally, it opens the door for optimizing your hospitality standards to show your customers that you appreciate them ordering from you. If you are a restaurant owner and want to avail all the aforementioned benefits, choose the best service provider, and in the US, no one is as good as Call2Menu.