October 20, 2021 | Daphne Blake
Why Online Ordering is Important for Restaurants? Here is What You Need to Know 
The internet and technological evolution are revolutionizing all businesses, and restaurants are no exception. Nowadays, the majority of the people are spending a big part of their day on the internet, which means there is a huge market potential for restaurants. A study conducted by Pew Research Center stated that nearly 26% of American adults spend their whole day on the internet while 43% are online several times during the day. This is why the demand for online restaurant ordering continues to surge among restaurant consumers.
The online food ordering market is growing at a fast pace. Therefore, as a restaurant owner, being online is the way to go when it comes down to increasing your customers and boosting your restaurant's income. Furthermore, online presence makes your restaurant highly visible to clients who'd otherwise never see an ad or hear about your restaurant. Let's discuss some more reasons why restaurants need an online presence.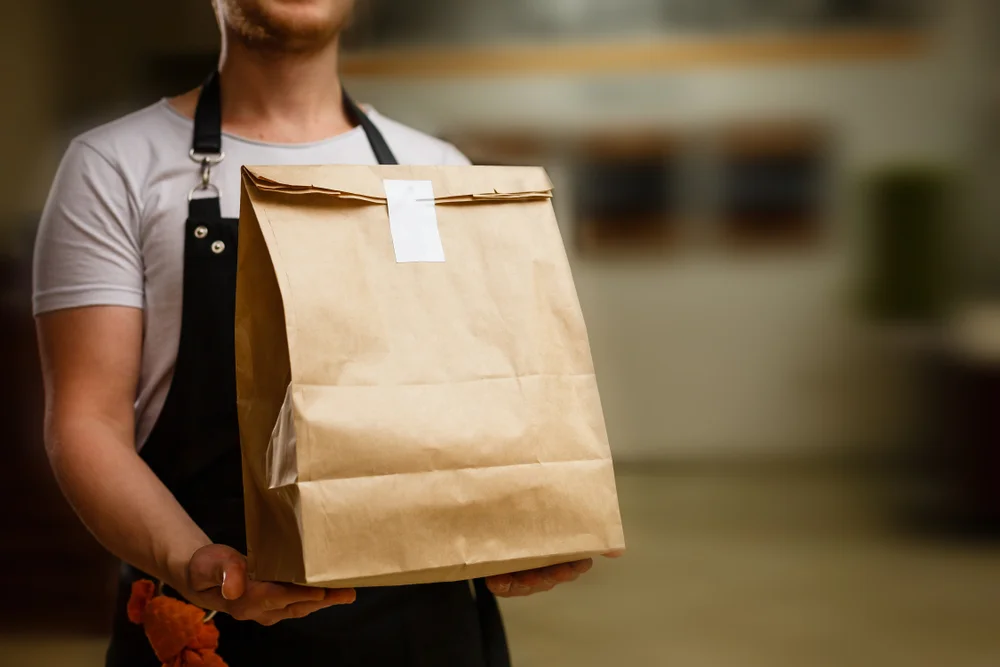 Here are Some of the Benefits of Online Ordering:
With more than 3.8 billion mobile users in the world, building an online presence can skyrocket your chances of boosting sales and increasing your profit margin. This is why the restaurants that jump on the bandwagon today, will actually have more customers tomorrow as the trend towards more mobile devices will only continue to grow into the future. Here are some advantages in detail:
Online Ordering Makes the Ordering Process Easier:
Traditionally, people make calls to place orders or go to the restaurant for a take-out, and then wait for the food to be prepared. Placing orders like this can result in mistakes. Online ordering, on the other hand, is very easy to do. Anyone with a smart phone can order food online with just one click. Plus, you can also pay online with your credit or debit cards, which is extremely desirable in today's world. 
Offers Free and Cheap Marketing Opportunity: 
Building an online presence of your restaurant will definitely boost your sales with additional new and returning customers. You will remain in front of your customers 24X7 without having to pay for expensive media advertising and billboards. You only need to have social media presence and a user-friendly website for online presence. With an online presence, you will not only allow customers to make orders and give suggestions, but you can notify them of promotions and special deals, schedule timely promotions, and also offer your regular customers lucrative deals related to what they usually like to order from your restaurant.  
Online Ordering Drives You More Revenue:
Besides many other reasons for ordering online, guests love buying food through online platforms because they feel no pressure of wrapping up the order like they do when dining in. They will be able to browse the menu without feeling rushed by huge lines and spend more time deciding what to order. As a result, they end up spending more than they would when ordering over the phone or in person. Talking about the exact figures, a survey conducted by Restolabs' research team revealed that orders placed online are 20 percent larger on average , which in turns result in more revenue. 
Automation – The System Works On Its Own:
Deploying an online ordering mechanism will automate your ordering processes. You don't have to take calls for receiving orders, the system will take orders for you. And this way, you will have more time to attend to your diners. Moreover, you won't have to hire staff to manage phone orders. This will save you a lot of capital too.
Additionally, you may not be serving 24/7 at your restaurant and that means if a customer wants to order during your close hours for the next day, you can only get it if you have an online ordering system in place. Also, when you come to your restaurant the next day, you will not have to worry about orders because your system had already got it covered.
No Errors and no Frustrations: 
Mistakes are very common when ordering by phone or in-person. This means that when a customer arrives, he might not get what he wants. And this will lead to wasted food, and even more importantly, frustrated customers who might not come again. With online ordering, there's no real chance for mix-ups. The entire process is handled by the customer who can choose exactly what he wants. This way, there is no misunderstanding or incorrect information. Furthermore, customers with allergies or dietary restrictions can indicate them, making it easy for kitchen staff to adjust ingredients based on the customer's selection. 
Monitors Your Expenses Incurred in Real-Time:
This is one of the most useful characteristics of an online order system. It provides you with precise information about the cash flow in the restaurant. With this information, you can keep track of costs incurred during preparing an order and compare it to the price on which you are giving it to the customer, all this while keeping track of the profitability. You don't have to do any maths, your system will give you a total cost, total profit and all the expenses with just one click.
Final Thoughts:
While concluding the whole discussion, one can say that online ordering system is enhancing the convenience, allowing customers to order from a wide range of menus with a single click of their mobile phone. The business of delivering restaurant food to the customer is undergoing quick change and online delivery platforms are in a race to capture markets and customers across the whole world.  
But these Internet platforms have some drawbacks as they charge you a big percentage of profit, hijack your restaurant's menu and pricing, and many more. Call2Menu is a company that came into existence just to save restaurants from these predators. If you are a restaurant owner interested in setting up an online presence, our system will help you with it. Our ordering system is very simple which means customers can effortlessly place orders with their mobile devices or laptops, making things easier.